Williamsburg Virginia Metalcrafters/harvin 4 Pc All Brass Fireplace Tools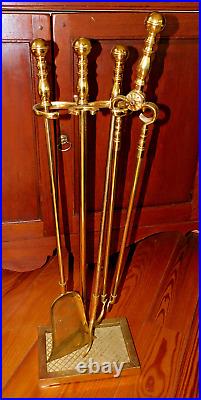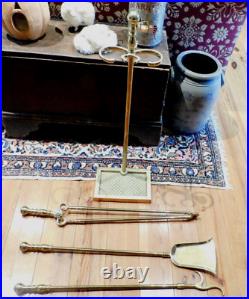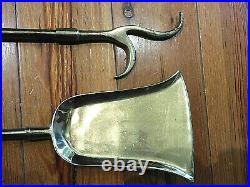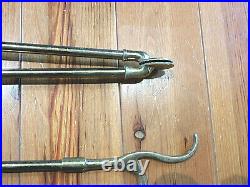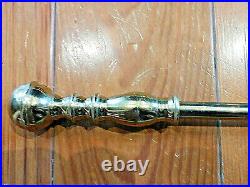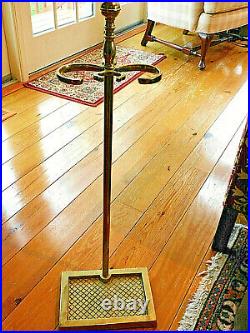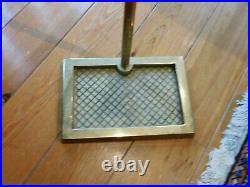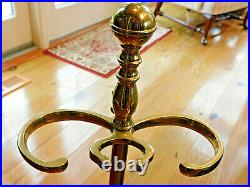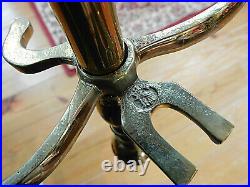 BEAUTIFUL AND HARD TO FIND HEAVY SAND CAST AND HAND FINISHED VIRGINIA METALCRAFTERS /HARVIN #5277, 4 PIECE ALL BRASS FIREPLACE TOOL SET. CONSISTS OF POKER, TONGS, SHOVEL, AND STAND. HARVIN MADE BRASS FIREPLACE ITEMS FOR COLONIAL WILLIAMSBURG AND MANY OTHER HISTORICAL SITES UNTIL MERGING WITH VIRGINIA METALCRAFTERS WHO CONTINUED TO MAKE THIS SET UNTIL GOING OUT OF BUSINESS IN 2006. EXCELLENT CONDITION NO DINGS OR DENTS. SOME TARNISH HERE AND THERE BUT ILL LEAVE THE POLISHING UP TO THE NEW OWNER OR CAN EASILY BE LEFT ALONE.
THE RODS ARE SOLID BRASS NOT HOLLOW TUBES. SAND CAST BRASS HANDLES AND STAND. SHOVEL HEAD IS ONE PIECE HEAVY SAND CAST BRASS AS IS THE HOOK ON THE POKER THIS SET HAS THE 8599 BALL HANDLES.
SIGNED ON THE STAND BY HARVIN AS SHOWN.