VTG 1979 JOTUL JØTUL J0TUL Wood Stove Fireplace Cast Iron 28 TOOL SET Poker S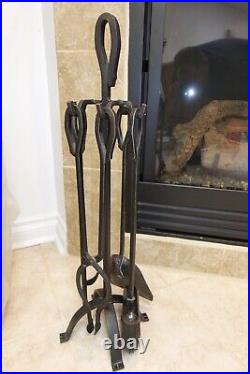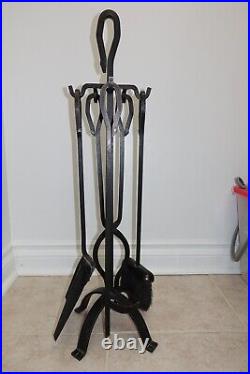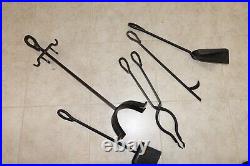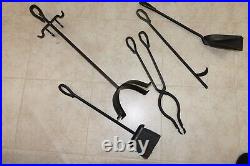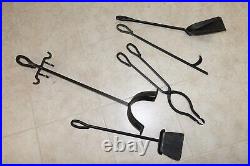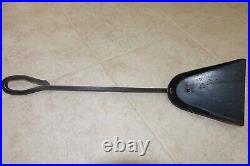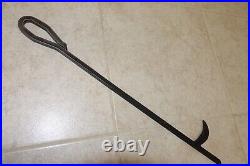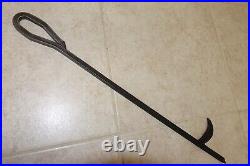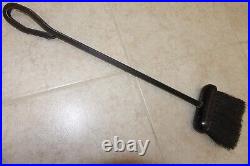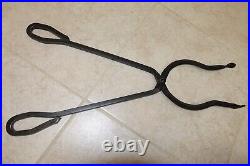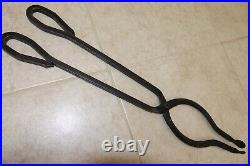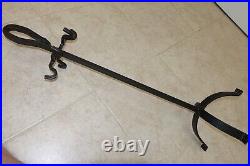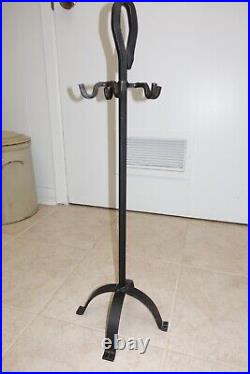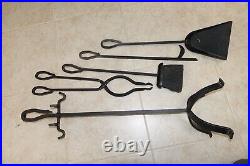 Here is a VINTAGE FIREPLACE TOOL SET as follows. Material: SOLID CAST IRON / HEAVY FORGED METAL. They don't make them as strong today! LENGTH OF EACH TOOL: 21. SOLID 1/2" x 1/2" SQUARE CAST IRON RODS FORGED INTO EACH TOOL, INCLUDING HANDLES, SHAFT, STAND, AND HOOKS. INCLUDES BRUSH / BROOM WITH FIRE-RESISTANT HAIR. INCLUDES DOUBLE-HANDLE SCISSOR-STYLE LOG GRABBER / HANDLER. INCLUDES STAND WITH MAIN HANDLE ON TOP. HIGH QUALITY - MADE IN NORWAY Forget cheap China here! MAKES A REAL BELL WHEN YOU GENTLY TOUCH THE STAND WITH THE POKER (or another tool). WATCH AND LISTEN TO VIDEO!
CONDITION AND HISTORY: This fireplace tool set is used, VINTAGE, and is still in excellent condition, with only normal signs of wear, with no abuse. My father bought a BRAND NEW JOTUL F602 wood stove that included this tool set in 1979.
We installed it, and used it occasionally throughout the 1980s, and still in the 1990s but not as often. However, it has been very useful full-time during the legendary Canadian (South of Québec) and Northern USA January 1998 ice storm. We lost power between January 6, 1998 and January 12, 1998, so it was in great use then. No dull white background stock photo. WATCH VIDEO, AND SEE 14 REAL PHOTOS!
You'll get the exact item you see.