Virginia Metalcrafters/ Harvin 4 Piece Fireplace Tool Companion Set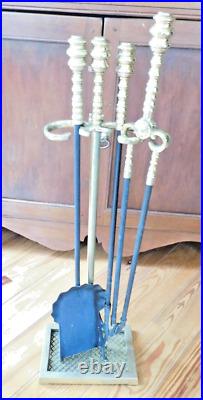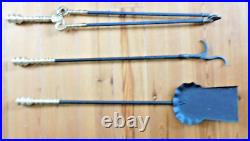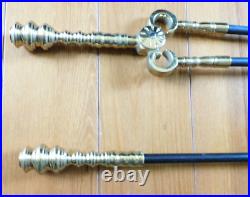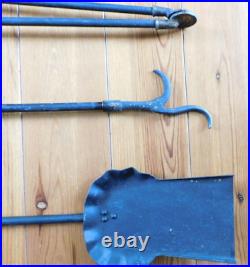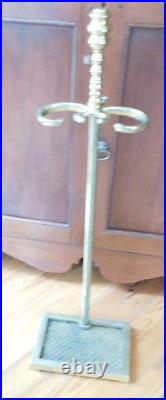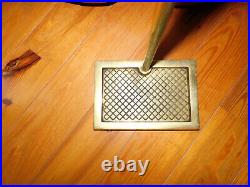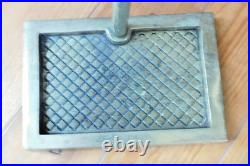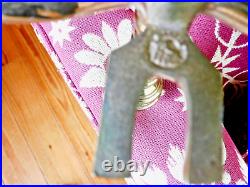 SET CONSISTS OF A SHOVEL, POKER, TONGS AND ITS ORIGINAL BRASS STAND. THIS SET HAS THE "8601 ENGLISH" TYPE HANDLES.
NO DINGS OR DENTS OR REPAIRS. AND DOES NOT DETRACT FROM THE BEAUTY OF THIS SET.
SIGNED BY HARVIN BRASS ON THE BRASS STAND SEE PIC 8.