Vintage Dagan Mallard Duck Head Polished Brass Finish Fireplace Tool Set 5 Piece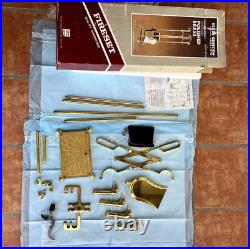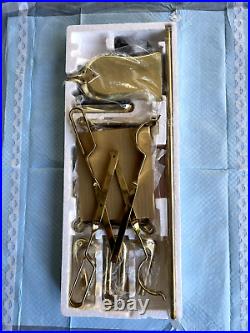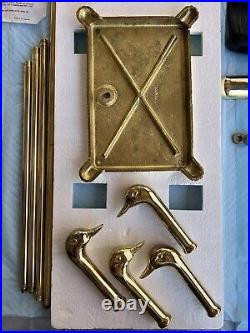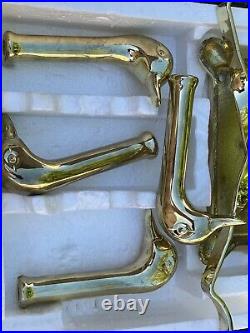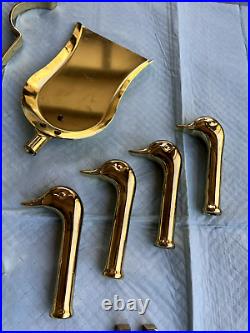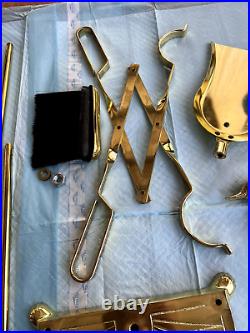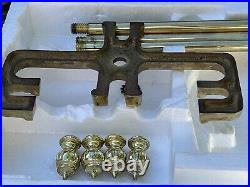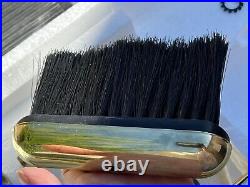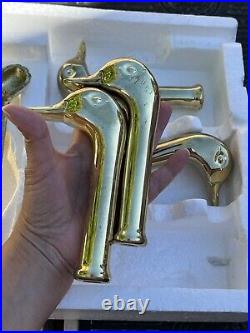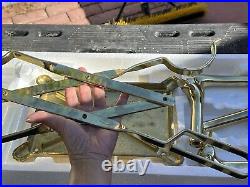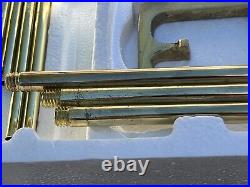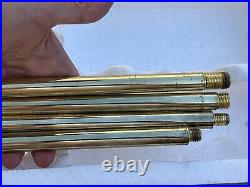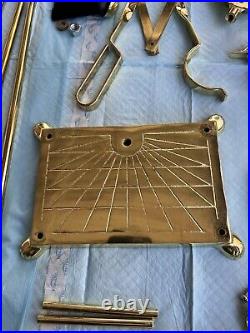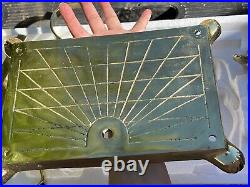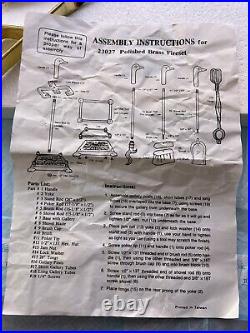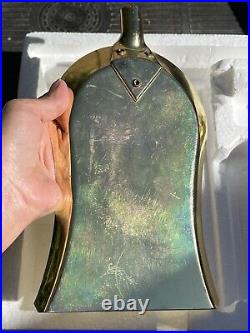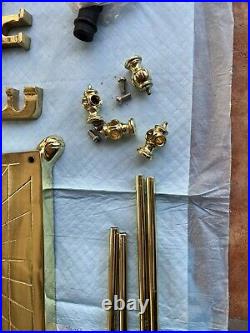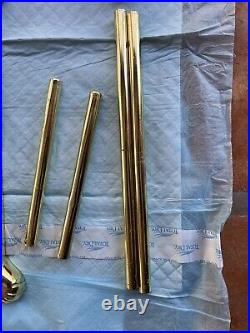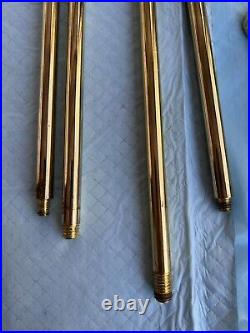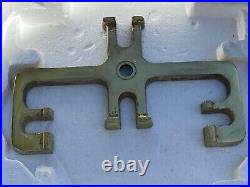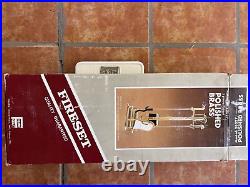 This Vintage Dagan Industries Fireplace Tool Set with Mallard Duck Head handles is a beautiful fire-set that will enhance your space. Made from durable Polished Brass (as stated on the box), Cast Iron and Steel with a overall polished brass finish. It needs to be assembled prior to use. This 5 piece fireplace set includes: a poker, a shovel, a broom, 2 handle tongs, and a stand.
Enhance the look of your fireplace with this vintage set that comes in original box. It is New and unused but due to being so old/vintage from the 80's it appears (since there's no bar code) and sitting in the box in storage so long, the set has patina loss, scruff marks flaws and one tiny dent. This built to last set is perfect for all fireplaces. The duck handles add a unique touch to the set, making it a perfect choice for any home decor.
Whether you're looking to add a touch of retro vintage elegance to your home or you just need a functional and stylish set of tools for your fireplace, this Dagan 5-piece tool set will be a great choice. Please make sure to look at photos taken in different angles as part of factual description and reference.