Vintage Complete 7 Piece Brass Fireplace Tool Set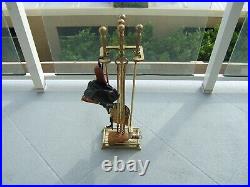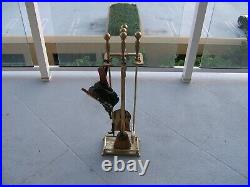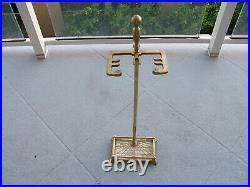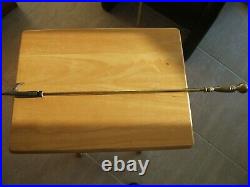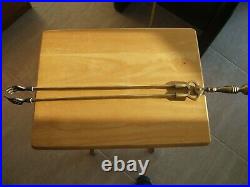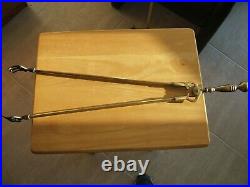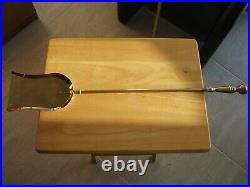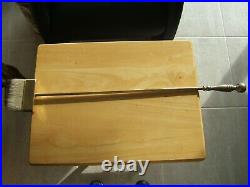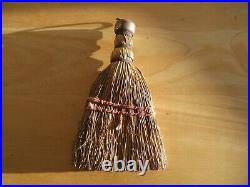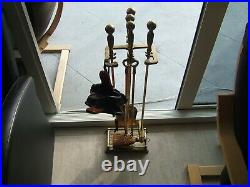 A complete seven piece brass fireplace tool set. The set is in very good used condition. The tool set is 32 tall and weights 10 lbs. The set includes the following pieces. A 32 tall brass stand to hold the fireplace tools. A 27.5 long fire poker that is brass with an iron tip. A 28 brass ash shovel to clean ashes from the fireplace. A 27 brass ash broom to sweep ashes into the shovel. A 15 wood, brass, copper, and fabric bellows that can deliver a strong stream of air to the base of a fire. An 8 19th century antique fireplace hand brush.
These were standard equipment in fireplaces a hundred years ago, and it could add an element of charm to your fireplace, as well as being useful in certain situations instead of the longer ash broom.