Vintage Antique Brass Federal Style Fire Place Tools Fireplace Wood Stove Set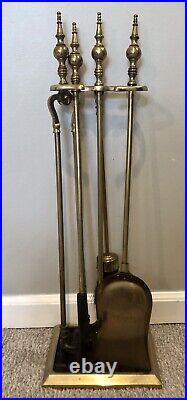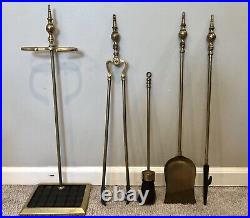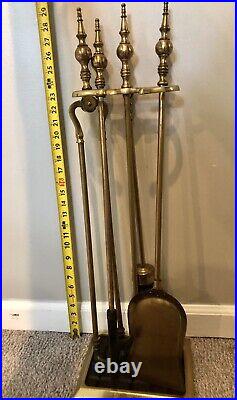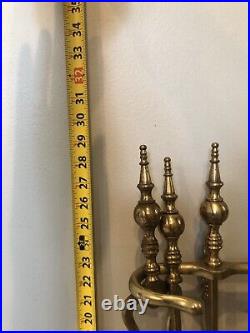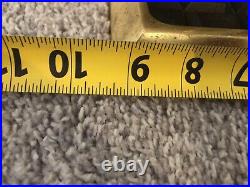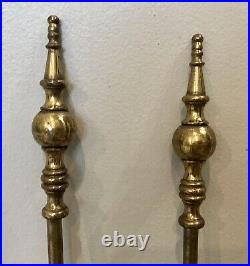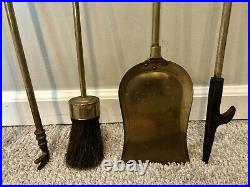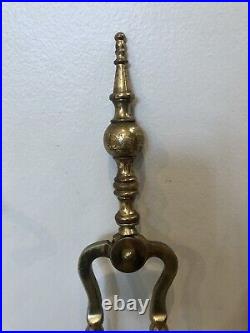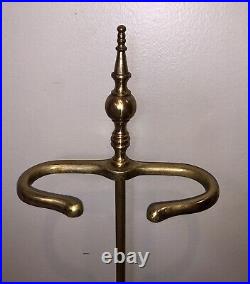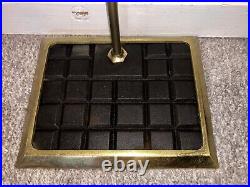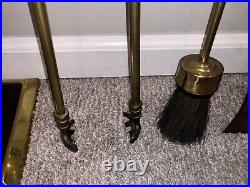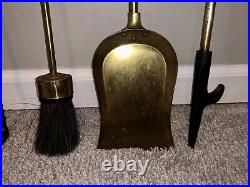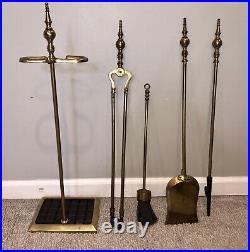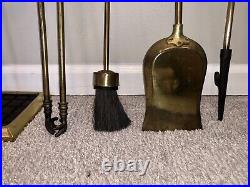 Hello, thank you for looking. This antique brass federal style fireplace set is in pretty great shape.
It is fully functional and very solid. A lot of this is solid brass. The set includes a stand, a shovel, a fire poker, a brush, and tongs.
The stand item stands is 27 inches tall, the base is 9.25" wide and 7.5" deep. The whole thing weighs about 14 pounds.
Please zoom in on the pictures, they're some of the best descriptions. What you see is exactly what you are getting so please make sure this suits your needs and tastes. Packing things appropriately to arrive intact is mentioned over and over in my feedback.
It should not take more than a few minutes to fully reassemble it. All you would need is a pair of pliers to put the nut back on the bottom for the stand.