Unique Ceramic and Brass Fireplace Tools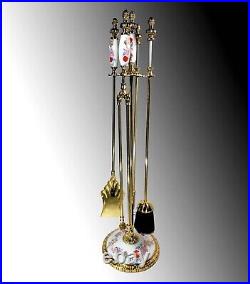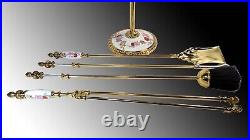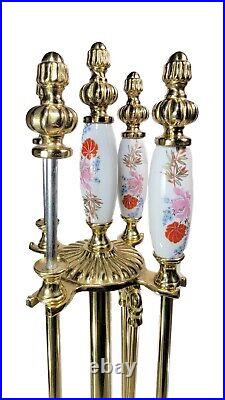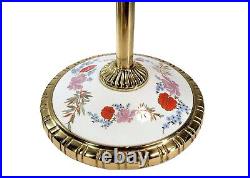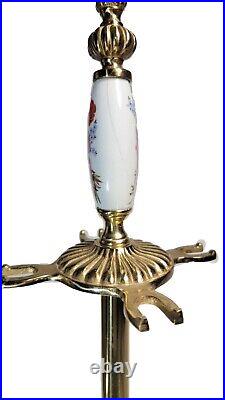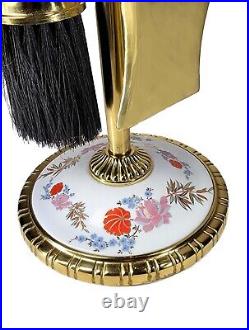 Unique Ceramic and Brass Fireplace Tool Set Beautiful solid brass fireplace tool set accessories. Features handpainted floral ceramic handles on the shovel and tongs and the tool holder. Beautiful matching design on the base with a thick brass edge.
Brush and Poker do not have ceramic handles Five pieces included: - Shovel - Tongs - Brush - Poker - Tool holder Condition is good - one of the handles has a hairline crack Measurements: height: 30" diameter: 8".