Rare Adams Fireplace 4-piece Tool Set Adams Collection #7001 NEW, Original Box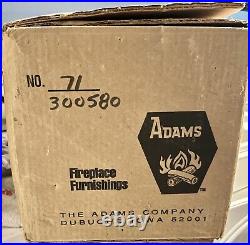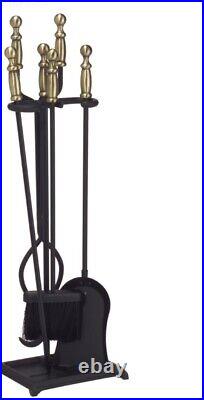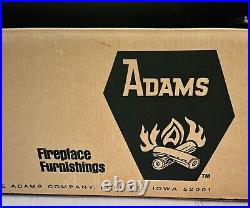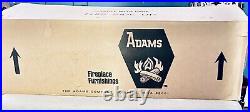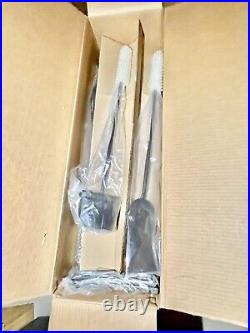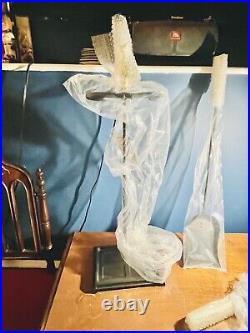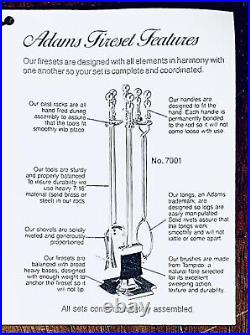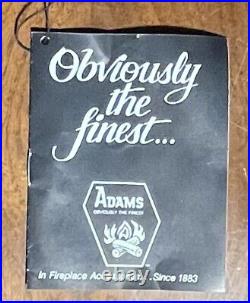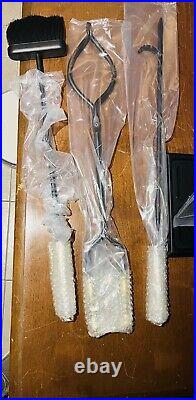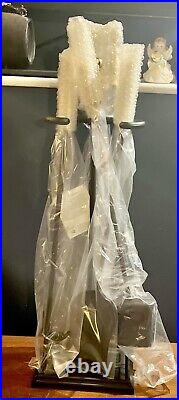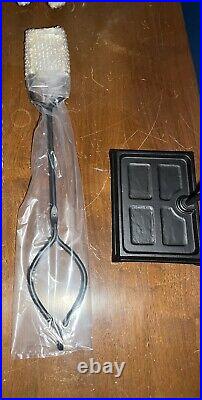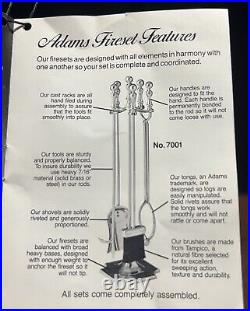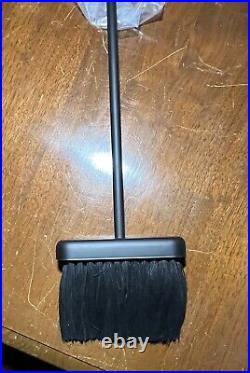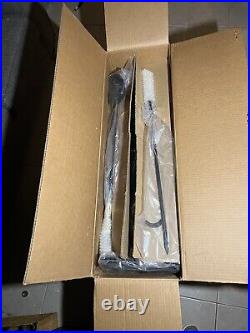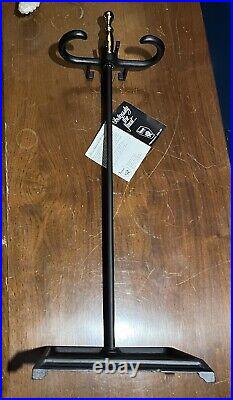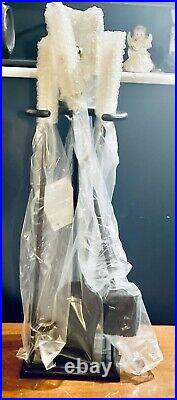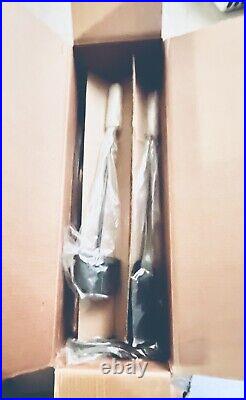 VERY RARE Original Adams Fireplace 4 piece Tool Set NEW, Original Box & tags! The Adams Collection: Fire set No. Adams has an extensive variety of styles in firesets and a unique selection of other fireplace accessories to help you personalize your fireplace... Accessories that meet your personal requirements in distinction and elegance.
The selection includes a collection of authentic European firebacks, imported to add romance and historic tradition to your fireplace; exceptional andirons; durable screens and glass doors; brass or black fireside baskets, firelighters and boot jack crickets; and beautifully crafted hardwood bellows. When it comes to making quality fireplace accessories, who knows more than Adams. After all, we've been at it for more than 100 years.
Obviously the finest since 1883. Our firesets are designed with all elements in harmony with one another so your set is complete and coordinated. Our cast racks are all hand filed during assembly to assure that the tools hit smoothly into place. Our handles are designed to lit the hand Each handle is permanently bonded to the rod so it will not come loose with use. Our tools are sturdy and properly balanced.
To insure durability we use heavy 7/16. Matenal (solid brass or steel) in our rods. Designed so logs are easily manipulated.
Solid rivets assure that the longs work smoothly and will not rattle or come apart. Our shovels are solidly veled and generously. Our fresets are balanced with broad heavy bases, designed with enough weight to anchor the fireset so it. Our brushes are made from Tampico, a natural fibre selected for its excellent sweeping action, texture and durability. All sets come completely assembled.