Minuteman International Large Leaf Fireplace Tool Set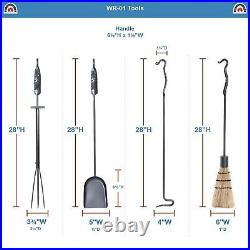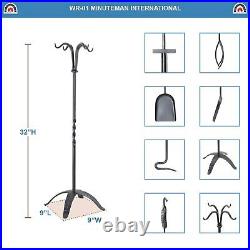 We are one of the Prime E-Commerce retailers for a vast portfolio of products and have been strengthening our foothold in the competitive world of Online Retail. To keep your fires burning properly, a variety of tools are needed. Our Toolsets provide an attractive way to store and display these vital tools. This large leaf toolset is finished in a graphite powder coat and includes the stand, poker, shovel, tongs, and broom. Check out all different styles and finishes of Minuteman fireplace tool sets.
Decorative and functional, beautifully crafted to keep tools handy at the hearth. Stand measures 32-in H, with 9 x 9-in base. Traditional forged leaf handles and curling stems that hang from the matching stand. Features Tongs, Poker, Shovel and natural fiber Brush. Finished in a Graphite powder coating for durability and a natural iron look.