Knight In Shining Armor Battle Axe Fireplace Tool Set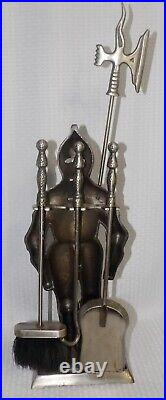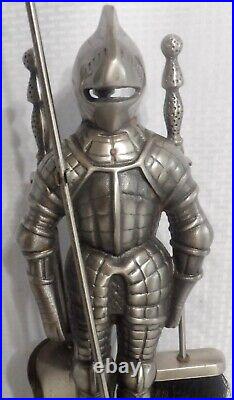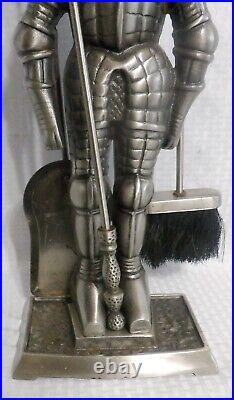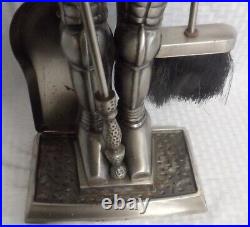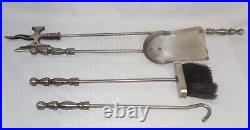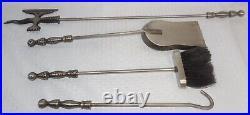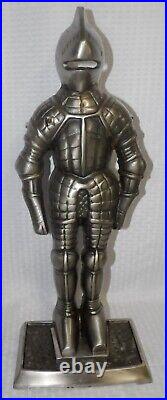 This set has four (4) pieces and all in nice shape. The stand or holder is really the piece that stands out and catches your eye. It looks like a night in amour with his battle-axe by his side. This set has been used of course, but the broom, shovel and poker are still in good shape. The shovel does have a little bit of rust on it and the brush you can tell it has been used but still all there. The base he is standing on also has a little bit of rust also.
I'm would bet that rust remover would take the little bit of rust off. The night stands 23" tall by himself and 29-1/4" overall with tools hanging. The base is 8-1/2" x 5" and of course made out of cast iron.
Many of the items we sell are Vintage, so please understand that they will not be perfect. We pride ourselves on giving as accurate a description as possible.