1950's5pc BRASS Fireplace Tools HORSE HEAD HANDLES BroomPoker Shovel Tongs Stand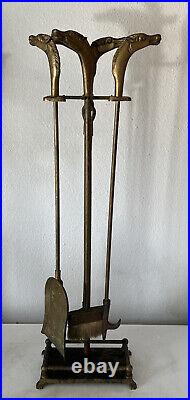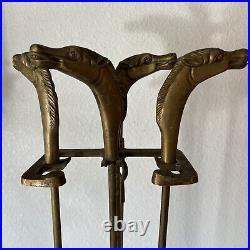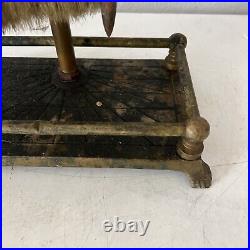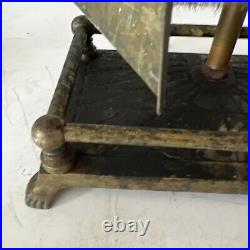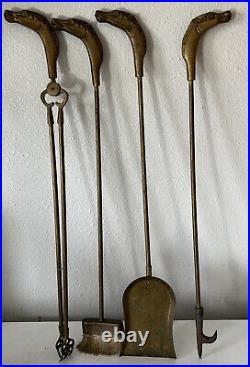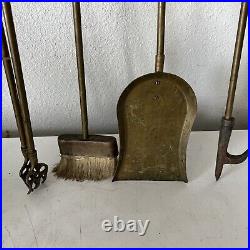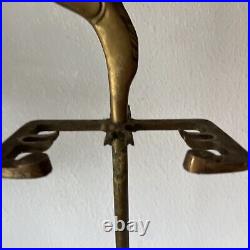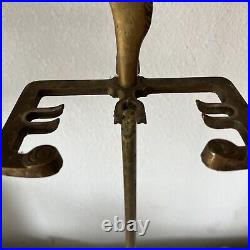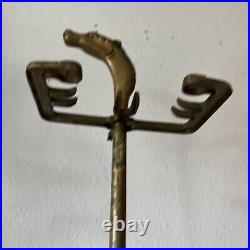 This 1950's fireplace tool set features stunning brass construction with modern style and horse head handles. The set includes a stand, shovel, fire poker, and tongs, all finished in a beautiful gold color. The tools are all 30 in height, making them perfect for any fireplace application.
Not only are these tools functional, but they also make a great decorative addition to any home. The brass material and unique horse head handles add a touch of elegance to your fireplace area.
Whether you're using them to tend to the flames or simply displaying them as a statement piece, this set is sure to impress. Small dent in one of the storm supporting bars.